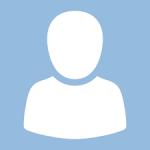 Ανδρονικάκης Αλέξανδρος
Head of Process Documentation, Reengineering & Automation, Alpha Bank
Alex has studied Electrical & Computer Engineering at the National Technical University of Athens, and holds an MSc in Management, Technology and Economic from ETH Zurich. 
He joined Credit Suisse in 2012 as a Requirements Engineer for Anti-Money Laundering applications and soon moved to Group IT Strategy, where he worked as a Technical Architect on numerous projects in the areas of multi-channel application development, master data management and process automation. 
In 2016 he moved to the Compliance and Regulatory Affairs division, where he led the respective Robotics Process Automation and Chatbot initiatives, while in October 2018, Alex became the functional architect of the Digital Transformation & Product Labs division, with the objective to reduce functional duplication and the total cost of ownership of its IT systems. 
In November 2020 Alex returned to Greece to join Alpha Bank, leading a team of 14 professionals that are responsible for the documentation of the bank's processes as well as their redesign and automation (in order to make them leaner and more efficient) via various process transformation projects.